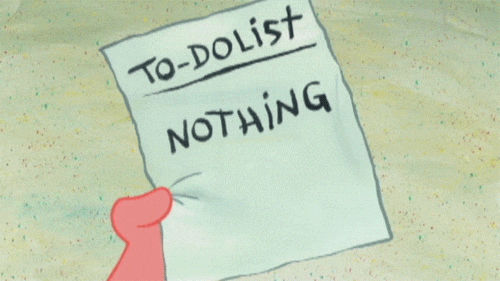 By now, you've likely seen at least seven different posts on social media on how to work from home effectively. While technically this post can be lumped in with those, today I want to take a deep dive into a tool that has been invaluable for keeping me focused and on track – good ol' Microsoft To-Do. Let's take it from the top and go through all that To-Do has to offer!
Import from Wunderlist
If you're a veteran Wunderlist user, you may be aware that functionality for Wunderlist is set to retire on May 6th, 2020. Thankfully, Microsoft-Do has a very handy import feature that will allow you to bring in all your existing data without needing to recreate it from scratch!
Creating Lists
Now, let's cover the basics! To-Do is a beautiful list managing tool at its core, allowing you to create multiple lists for many reasons, even allowing you to categorize them with emojis. Below you can see an example of my current To-Do setup. Lists can be moved up and down, with a number clearly showing the amount of items still left to do on each list. The little people icon beside a list denotes that the list is shared – other members of your team can access the list to check off items. So it can double as a little mini project management tool!
Each list can be customized with gorgeous backgrounds. Completed tasks can be hidden or left visible. For me, having a running list of tasks I have achieved helps me feel much more accomplished. Tasks can be moved up and down manually, starred and sorted. If you would prefer anything starred to appear at the top, you can set that on a per list basis, making it easier to tackle the important tasks first.
Creating Tasks
Even the tasks have an amazing level of detail that allows you to completely tailor your own To-Do experience. First, a task can be as simple or as complex as you like. For a grocery list, you probably only want to list items as they require no further explanation. However, other tasks might require things like a description or even some sub-tasks. To-Do has got you covered. In the case of the below task, I was able to create a number of sub-tasks, assign it to a team member, set reminders, write some notes, attach files and set a due date. That's a whole lot of organisation from within one line item.
Tasks also have other functionality like the ability to make something a recurring item – if you have something you do every Monday at 10:30am, To-Do can set up a task to make it pop up every week at that time. There is also an option to add a task to your "My Day" view, which we will cover next.
Tasks also do not have to be contained within a list. There is a "Tasks" view where all tasks not linked to a list are housed. Any tasks created from within the "My Day" view will also appear under the "Tasks" section and anything that was not completed previously.
Advanced To-Do Functionality
My Day
To-Do can easily be overlooked as just a list/task tracker, but it has so many built in features that have elevated my productivity game, the first being the "My Day" functionality. Every morning, booting up To-Do will display a wonderful, blank canvas called My Day. For me, this is the daily list I work from. My Day will allow you to add in independent tasks and items from other lists to build out a picture of tasks to be completed within that day.
I have found this to be a key feature in keeping me on track for the day. As you can see above, there are a lot of tasks that are not from a specific list – I add items to My Day as I go, which as someone with ADHD, really helps me to stay on track. So regardless of how small a task might seem or even if I'm going to tackle this task right now, I'll still add that task to My Day. Besides, that "ding" sound when you complete a task is extremely satisfying and addictive.
Any independent tasks that are not completed within the day are moved to the Tasks area. Every day will start out with a clean slate, allowing you to easily concentrate on creating a new plan.
Adding Flagged Emails
Other very helpful functionality includes the ability to add flagged emails from Outlook into To-Do with a click of a button! To enable this functionality, you will need to be logged into To-Do with the same account as your Outlook. Right clicking the flag will also allow you to determine a due date within Outlook.
Once added to To-Do, it can be treated like any other task, but it also has some neat Outlook functionality like copying the message right into the description and will even let you open up the original email in Outlook, right from the To-Do task.
If we want to move this email to an existing list, we can do that with a simple right click!
Hashtags
A lesser known feature of To-Do is the hashtag functionality. Hashtags allow us to group tasks together that exists across multiple lists. A simple concept, but can be a super powerful way of tagging tasks.
In Conclusion…
Microsoft To-Do is not only a list builder, but it is an essential productivity and organisation tool. If you have trouble staying organised, or have some level of ADHD, I cannot recommend this tool enough. Best of all, it's completely free! If you have any To-Do tips to share, please let me know, I would love to hear them!