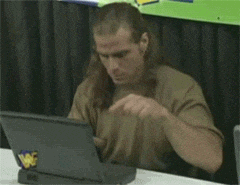 As we work together to combat the global pandemic that we are all facing, in person events are being cancelled left and right. But this does not mean that we need to cancel our gatherings entirely, we just need to think outside the box a little! In this post I will discuss how to convert your in person meetup to an online event!
Side note: I have previously written on how I use ClickDimensions to create, manage and market my previous online events. For some additional reading!😎
Step One: Gather Your Tools.
Before you decide to take your event Online, you need to ensure you have the right tool for the job. Are you hosting a User Group with less that one hundred people? Then a standard Microsoft Teams meeting will work. Right now, Microsoft is giving away Teams for free to help businesses stay in contact virtually. If you need something for a larger audience, Teams now has a Teams Live function that will allow you to broadcast publicly via a join link or to just those in your organisation with a maximum attendee limit of 10k! This is relatively new functionality to the Teams offering and, in my opinion, is still a little clunky to use. As someone who streams Microsoft content regularly, I'm definitely excited to see this part of the product develop and grow.
If you're not partial to the Microsoft platforms (and why wouldn't you be?) there are a couple of other offerings worth mentioning. GoToMeeting is one I have been using for a long time now and has rarely given me any trouble. They are currently offering a 14 day trial for new customers (at time of writing, of course)! They allow a maximum number of 151 attendees and is very much geared towards a meeting setup, rather than one for presenters and viewers. I like GoToMeeting for several reasons – It's reliable, intuitive to use and it integrates really well with Outlook. Definitely one to look at!
If GoToMeeting isn't cutting it, GoToWebinar, also in the LogMeIn series is another option for a broader audience. Bonus points! GoToWebinar also has a handy dandy connector to ClickDimensions too! This one is very much geared towards a set of speakers/presenters with an audience that can type in questions, but aren't given free reign to just speak whenever they want, so there's none of that classic "If you're not talking can you PLEASE MUTE" conversations happen!
Honorable mention to Zoom here also! While it is not a tool I have used as a presenter, I have been an attendee several times and it is also very intuitive to use. From what I can gather, it also looks to have a free option! Hurray, Zoom!
Step Two: Keep Communication Clear.
This part is crucial. Your audience is likely already being bombarded with COVID-19 communications from multiple sources, so it's important that you keep your messaging of the event clear, concise and easy to digest. There is no need to go into a big hullabaloo about what you're doing to keep everyone safe from COVID-19, we get it. Stay home and wash your hands. Your audience does not need yet ANOTHER email expressing this. Keep it simple!
Once you've got your one or two lines out of the way, you need to give your audience super clear instructions on where your meeting is now being held – online. There should be a very clear Call To Action in the email/on your website that allows the audience to register. Another option is to just send out a public link to your meeting, depending on what makes the most sense for you. Just make sure the Date, Time, Timezone (please include a timezone!) and Meeting Platform/Registration Link/Meeting Link are all clearly communicated.
Step Three: Include a Calendar File.
This is a simple but often overlooked step. By including a calendar file for your audience, they can easily add your event to their calendar to remind them of the upcoming event. I know personally if I don't have a specific event on my calendar, I am unlikely to remember to attend or join the call. This is a really simple solution to this issue and your audience will thank you! Make sure to include a link to the meeting!
Step Four: Have a Moderator for the Live Event.
This is an often overlooked step for live events, especially if you're using one of the above platforms where anyone can un-mute at any time. You will want an individual who will keep track of questions coming in from the audience and to mute rogue attendees. It's always nice to have an extra pair of hands just in case you have internet issues, the show will still go on!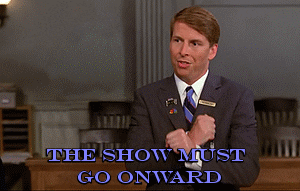 Step Five: Don't Forget the Marketing!
Just because you've moved your event online, doesn't mean you have to halt your marketing efforts. If anything, moving online means you could potentially reach a broader audience! Case in point – our next local User Group meeting has a good friend of mine from Germany joining to give us a talk! When marketing any event, there are several key factors to take into account. I recently ventured into Event Marketing and I've blogged on some of my lessons learned here.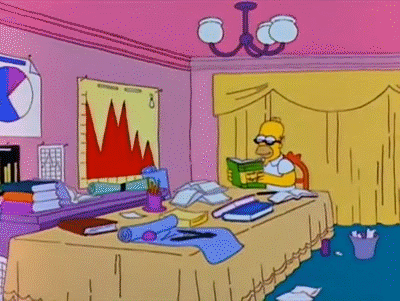 Some final thoughts – the world is a strange place today but that doesn't mean we have to abandon everything. While I personally prefer in person events as I love that human connection, it doesn't mean we have to give up on staying connected virtually. See the opportunities, not the hurdles.
Stay safe out there and wash your hands! 💖