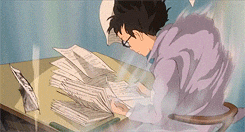 I finally did it! I finally took the MB-200 exam, despite initially booking to take the exam six months ago. In this post I'll share what the MB-200 exam is, why you should take it, some resources that helped me and some tips for taking the actual exam itself.
What is the MB-200 exam?
This exam will cover the core subjects of Dynamics 365 and the Power Platform. It is a huge base to cover so many of these topics will be at a high level, but it will require knowledge on the various integrations available for the platform. Details on the exam can be found here.
If, like me, you've completed the older MB2-7xx series of exams, you'll be familiar with many of the topics covered, however we are also now tested on various aspects of the Power Platform such as Power Automate and Canvas Apps. If you spend your day to day working in Dynamics, a lot of this will be very familiar to you, so perhaps you spend most of your study time looking over Power Automate or Canvas Apps. However if all of this is new to you, then I would recommend reviewing some of the resources mentioned further below in the post.
Why should I take MB-200 Exam?
This is a great question and one I regularly hear from others in the industry. Completing the Microsoft exams proves you are proficient in certain areas and are a fantastic addition to your resume. Perhaps you're looking for a raise or a promotion? Passing these exams prove you know what you're talking about. If you have previously taken the MB2-7xx exams and have achieved some certifications, the MB-2xx exams are going to replace the MCP/MCSA/MCSE certifications. For me, I took all three exams to achieve my MCSE a few years back and I want to maintain my certification, so I have decided to take the MB-2xx series. To become an MCA (Microsoft Certified Associate) you'll need MB-200 and one of the exams for the first party apps – Sales, Marketing, Customer Service or Field Service.
Okay, I'll take the exam. What resources are available to me?
I'm glad you asked! Luckily there are many wonderful resources available online to help you pass the exam. But first, if you don't have access to your own environment to practice, I highly recommend getting your hands on a trial. I have personally found this to be a challenge, but thankfully the wonderful Nick Doelman has written a fantastic step by step blog on how to create one.
Great! Now you have your environment set up, you're going to want to practice some of the topics that come up in the exam. I have found that Julian Sharp's overview of the exam really helpful in determining what areas I need to focus on. This is especially helpful if you have been working in the Dynamics space for a while or have taken the MB2-7xx series in the past. It will help you determine if there are areas you need to focus in on.
If, like me, you need to follow a specific learning path then the one invaluable resource you'll need is the newly revamped Microsoft Learn website. At the bottom of each exam description page, you will see a list of recommended learning topics for the exam:
Each learning path will teach you specific topics that are covered in the exam. I am a huge fan of this new format – it is a lovely combination of videos, reading and mini "Test Your Knowledge" quizzes. Kudos to the Microsoft Learn team, I love the changes!
Finally, if you took the older exams, you more than likely have come across Neil Parkhurst. Neil created, what I would consider, the exam bible for for the MB2-7xx series. He has also been working on a series of revision guides for MB-200. I highly recommend checking it out.
How do I book the exam?
So you've reviewed the content and you want to book the exam. There are two different options available to you – take the exam at an exam center or take an online proctored exam. There are pros and cons to both:
If you are lucky enough to have an exam center nearby, this would be my recommended option. Remember, you'll need two forms of ID. Arrive early to complete the necessary paperwork and preparation. They will take your picture also! You will not be allowed take anything into the exam center but they will provide you with a handy whiteboard to take notes.
If you cannot get to an exam center, you do have the option to take it online under the supervision of a proctor. There is a lot of preparation required for this to work and they are extremely strict – you'll need to show the proctor the room you are taking the exam in via a webcam. They will also require you to have your microphone on at all times. You must have a completely blank room within which to take the exam and if the proctor hears any suspicious noise, they can terminate the exam at any time. For me, this is added pressure that would be too stressful to concentrate at 100%. I have also heard some horror stories from some colleagues, so I would say only consider this if going to an exam center is not a feasible option.
It's time to take the exam! Any tips?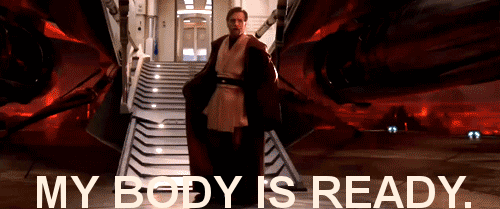 You've put in the study, you've booked your exam and you're ready to go! That's great! Here are a few things I recommend taking into consideration.
First thing to note, especially if you have taken the MB2-7xx series before, the format of this exam is slightly different. Please note, all details are correct at the time of publishing this post. Microsoft have been making tweaks to these exams as they continue to receive feedback, so please do some research if it's been a while since publishing this post.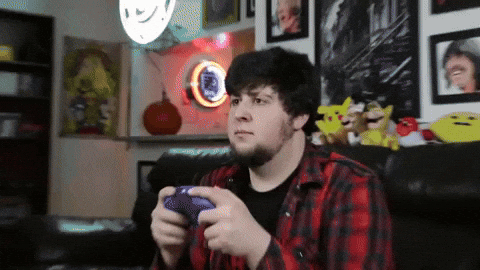 The exam now consists of a couple of different sections including a case study section. You will be presented with a case study that details a number of things including current setup and processes. You will be asked a number of questions based on the case study, simulating a real world consulting situation. For me, I found these the most challenging to complete. I have ADHD and I find it difficult to process large amounts of information in one go, so my advice is to utilize your whiteboard and note down key aspects of the case study. Read the questions carefully and take your time answering. The exam allows a generous amount of time for completion, so do not feel pressured to answer quickly.
Another new addition is demonstrating your implementation knowledge by actively clicking on the screen to show how you would complete a certain action. I am a big fan of this new addition! As someone who has worked with Dynamics for many years, these questions were the easier ones for me to answer. This is why getting hands on experience is so important for this exam!
Finally, there are some questions that once answered, cannot be revised. This is very important to note and require time to fully read and understand what is being asked before moving forward.
A score of 700 is required to pass the exam. In some cases, partially correct answers will contribute to this score and this will be noted on those specific questions. So take your time and read everything.
Final Thoughts
I rescheduled this exam 8 times before finally taking it – all because I was terrified of failure and being exposed as a fraud. All of it stemming from my experience with Impostor Syndrome. I finally decided that if I did fail I would at least know what to concentrate on. I recommend booking the exam and remembering that failing will simply give you guidance on what to work on. The results page gives you a handy little chart that will show you what areas you did well in and what areas you may need to pay more attention to. At the end of the day, it's a process and there is no shame in failing an exam. These exams are not easy.
So book your exam, study and give it a go! If you have questions, you have a community of folks behind you, willing to help! I believe in you! Good Luck!