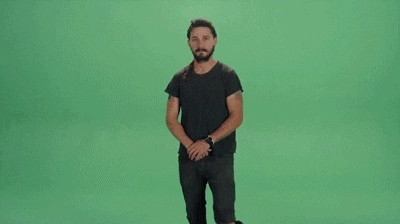 One of the things I often struggle with is keeping up with the desire to learn. I am a self-confessed professional procrastinator. Working at an ISV means I'm not in the Dynamics product as a whole, day in and day out. I'm often solely focused on the ClickDimensions product and occasionally it can be a struggle to maintain my knowledge of the platform at a holistic level.
Recently I've been looking at ways to keep myself motivated. Once I get going, my passion for the community and the technology takes over and ideas for new projects or blog posts come easy, but often the hardest part for me is just getting started. In today's blog post I'm going to share the ways that help me stay excited about learning and keep me involved with the community. Happy #MotivationMonday!
1. Attend Events
This is probably by far the best way to stay motivated! Attending my local UG chapter (and a couple of others in nearby cities) has helped me make valuable connections in the community and has helped me learn what challenges other companies have faced with their implementations. Often at these meetings there are talks on what's new and exciting with the platform or someone will talk about a new feature they've implemented at their company. When I hear other people talk it motivates me to think about how I could apply these features to some of the challenges my clients have dealt with. Round table discussions where members can share their challenges and experiences fosters a strong sense of community. If you're feeling brave, I highly recommend signing up to speak! I often hear "I don't have anything valuable to contribute". That is simply imposter syndrome seeping in (something I really struggle with every day) – everyone has something they can speak to, even if it's beginner's stuff to you, there will always be another person there who will learn from you. If you can't think of a topic to talk about, I recommend reaching out to your chapter via CRMUG and pose the question on how you can contribute. You'll soon find there are plenty of topics your local community wants to hear your opinion on.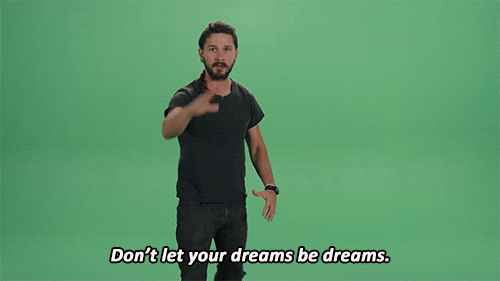 UGs are free and are generally short meetings averaging at about 2 hours depending on the size of your chapter. Sometimes they can be all day events! There are other community run events such as D365 Saturday events or Power Platform events that are also usually free to attend and are often on the weekend. While the information in the talks are useful, the networking is what is truly most valuable about these events. So don't be afraid to get involved and talk to others, they're just as excited to meet you!
If you have the chance to attend a conference, my recommendation is Summit, hands down! I've had the privilege of attending Summit EMEA and Summit NA for the last two years. Each time I go I am inspired by listening to others speak about topics I am passionate about, such as user adoption, using Dynamics in the NFP space and utilizing Flow to automate daily tasks. Make a schedule and stick to it! The wonderful Kylie Kiser has written a great post on planning for Summit UG NA 2019 here but it is applicable to any of the major conferences. It's often too easy to get caught up on the trade show floor and miss out on a talk. I've done this at my first conference or two, I'll readily admit it! Now I try to utilize the Microsoft Events app and plan in advance which talks I want to attend.
There truly is something for every user at this event. Again, I cannot emphasize enough how valuable networking is at these events. Through meeting other members of our community at Summit, I now have a connection in almost every area of Dynamics. I know if I have a question, I've got connections who are willing to help! Another key part of this is the support and encouragement that comes from being connected to this community. Sign up for the partner parties, have a good time and make some great new friends!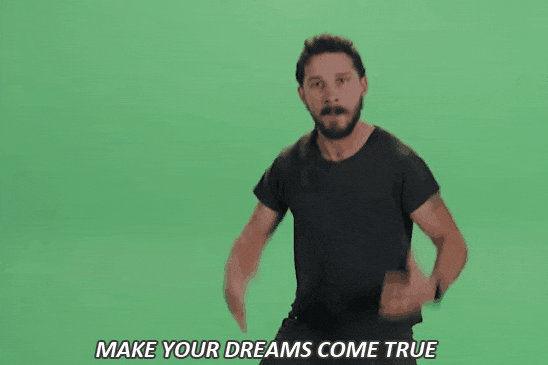 2. Listen to Podcasts
Podcasts are a huge source of inspiration for me. There are so many out there to choose from depending on your skill level and interests, so I recommend finding someone that presents information in a style that resonates with you. Maybe there's a particular topic that you're excited to learn about. Perhaps you find that watching YouTube vlogs is easier to digest than listening to a podcast. There are also live webinars where you can participate in a Q&A with the hosts. I find that listening to podcasts while on a long drive is the easiest way for me to absorb and process new information. Like most people, I do a lot of thinking while driving, so having a handy way to take notes as I go is a must. I find that voice notes are the safest way of vocalizing and recording my thoughts while driving, then when I get to my destination, I try to make note of these using Microsoft To Do. If I'm super excited about a particular topic, I'll try to write a sentence or two just to get the process started. Again, I struggle with motivation at the start, if I can make the effort to just write that first sentence, the rest usually comes easily to me.
Here is a small selection of content I particularly find helpful:
Flow Joe: https://www.youtube.com/channel/UCv4gsiyRjfB9NlvPPBd2a3g
CRM MVP Podcast: http://crmmvppodcast.com/
NZ365Guy: https://www.youtube.com/channel/UCaqAVm5Al3zapsAFOQcwbqA
CRM Audio Podcast: https://crm.audio/category/podcasts/crm-audio-podcast/
Power Platform People: https://crm.audio/category/podcasts/powerplatform/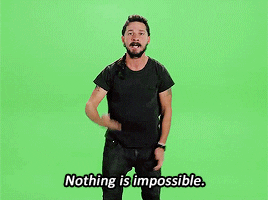 3. Researching Answers to Questions
This final recommendation comes straight from MVPs themselves – staying involved in the community by answering questions on the forum. CRMUG forums are where I often spend time looking at questions – I am definitely guilty of not spending enough time here but the forums contain invaluable information. If you're working on a project and stuck for answers, after a quick google, the community should be your next stop for answers. I have learned a lot just from asking questions on the forum and then I can thank these fantastic individuals when I attend UG events. Sharing knowledge helps us to grow as a community and helps us to grow individually. If you don't know the answer to a question on the forum and you have the time, you can put in some research to help. I have found while researching some questions, I have also learned new things that I have been able to implement in my own solutions. It's a win-win situation.
So those are just a few of the things I do to help stay hungry for knowledge! What are your tips for staying motivated? Tweet at me with your top tips and let's all stay motivated together! ❤