With the release of Dynamics 9.0 came Microsoft's new Unified Interface, bringing a fresh new look and feel to the Customer Engagement product. Before we take a look at the new ClickDimensions interface, let's explore what Unified Interface is and why Microsoft chose to implement this new look.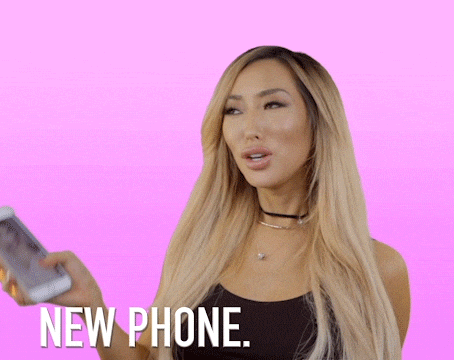 So what is Unified Interface? Well Microsoft wanted the customer experience to look and feel the same across multiple clients while focusing more on a model driven app style of interaction. By moving in this direction it will allow users access to the functionality they require for their role, trimming off all the unnecessary entities. For example, if your user is just in a Sales role they do not necessarily need all the functionality that the Customer Service or Field Service components of the Customer Engagement platform. By switching to a model driven apps experience, the user will only have access to the entities that matter to them, making navigation much easier.
Another neat addition to UI are some cool new controls that allow us to display data in a much more visually appealing way. If you're not familiar with what custom controls are in Dynamics, basically they allow us to display and edit data in customer friendly ways. An example of a super useful control is editable grid control, which allows a user to edit data from the view level instead of needing to go directly to the record to edit:
While editable grids aren't new to Unified Interface, Microsoft have introduced some super cool new custom controls exclusive to UI. One I am currently playing around with is the Calendar Control. Originally only available on phone and tablet, Unified Interface brings this altogether and makes it available on the Web App! The Calendar Control is handy when you are looking at things like Email Sends or Events and will display these records across a calendar for ease of viewing. I'm still working my way through applying this control so expect a blog post in the near future on how to apply this control to ClickDimensions entities!
So now that we have a better understanding of what Unified Interface actually is, lets dive into the updates ClickDimensions have made to their solution.
First things first – The updated Unified Interface solution for ClickDimensions was released in April on version 9.13.2 and requires you to be operating on Dynamics 9.1 or higher. You might notice that UI was released on 9.0 and are wondering why ClickDimensions only have a solution for 9.1+. Microsoft introduced some updates to UI in 9.1 that were critical to the ClickDimensions update – some of those new features are central to the functionality of ClickDimensions. To see the release notes for ClickDimensions UI solution update, you can view them here.
As UI is now a more app based interface, you'll find the ClickDimensions app available under the app navigation tab:
Once this has popped open, look at the navigation pane to the left and at the very bottom you'll notice that ClickDimensions have separated out the functionality of the product into two different areas: Email and Messaging, and Web Content and Analytics. This new menu navigation makes it easy for the end user to access the entities related to the specific task they are working on:
So the Email and Messaging section is exactly what the name implies – it groups all the entities required for sending Emails, Text Messages and Social Posts. Web Content and Analytics is also the same – it contains everything a user needs for building out web content such as forms, subscription centers etc. It also contains the records that will allow the user to analyse the data that ClickDimensions has written back with regards to Web Content. Here's where you'll find your website analytics like page visits and views and posted forms.
In line with the new UI, you'll also notice that sections on the form are now tabs at the top of the screen.
From this….

…. To this!
It is important to note that this new UI for ClickDimensions and is currently in Beta mode. As such there may be some minor bugs, most if not all have been cosmetic. Also, it's important to note that we do of course still support the Classic interface, so if you're not on 9.1 or there is some functionality that doesn't look quite right in UI, you always have to option to swap back over to Classic!
Finally, I highly recommend following the Release Notes for the ClickDimensions product as all bug fixes and new features are documented for each monthly release. The release notes for all our releases are found here.
As always, thank you for reading and please feel free to reach out in the comments for any questions you have!
-Emma (TattooedCRMGirl)